Anupama Chakraborty Srivastava is a well known singer. She has been singing Nationally and Internationally for many years. In the field of singing itself, she has been honored with the title of Melody Queen of UAE in Dubai. International Indian Icon US (Chicago). She has been a judge along with famous musician Jatin Pandit.
Anupama, who has done thousands of shows not only in the country but also abroad, is an excellent singer who has a hold on Bollywood singing as well as in songs like Ghazals and Bhajans. She is greatly influenced by the songs of Kishore Kumar.
Also likes Lata Mangeshkar and Asha Bhosle very much. Apart from Hindi, she has also sung songs in many regional languages ​​like Tamil, Telugu, Kannada, Gujarati, Marathi, Bhojpuri etc.
She has two songs in the recently released film 'Monica O My Darling' starring Huma Qureshi and Rajkumar Rao. In which 'Yeh Ek Zindagi' has become the favorite song of the listeners. This song is trending in social media.
Anupama Chakraborty Srivastava is from the background of Banaras and has had a special attraction towards music since childhood. Music was also one of her subjects in school and graduation. She has also taken music lessons. In the beginning, Anupama's song used to be played in almost all the radios of Banaras. Later, after coming to Mumbai, she took her singing to the top.
The master from whom Asha Bhosle learned singing, she learned the tricks of singing from the same teacher Guru Govind Prasad Jaipur Wale. After that, Anupama took singing lessons from his son Bhavdeep of Jaipur.
Anupama has performed many shows in India and abroad with almost all the great singers and musicians of Bollywood and has also sung songs together. Prominent among them are Kishore Kumar, Amit Kumar, Kalyanji Anandji's Anandji, Rajesh Roshan, Pancham da, Naushad, Udit Narayan, Suresh Wadekar, Abhijeet Bhattacharya, Sudesh Bhosle, Vinod Rathore etc. Apart from India, Anupama has done shows in almost half of  the world and is still doing them. Which includes countries like East and South Africa, Singapore, Oman, Abu Dhabi, Bahrain, London, Holland, Sri Lanka etc.
She has also received many honors in the field of singing. Her upcoming shows are going to be held in Jaipur, Gujarat, Mumbai and America.
Anupama has spread the magic of her voice in Hindi films, regional films and albums. She has done playback singing in the films 'Shola Barood', 'Vasant Ritu', 'Jai Maihar Dham Ki'.
Anupama's music album 'Pehla Pehla Pyaar' was released by actor Aamir Khan.
Anupama's singing has received appreciation from Bollywood megastar Amitabh Bachchan.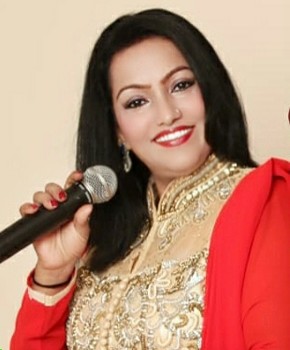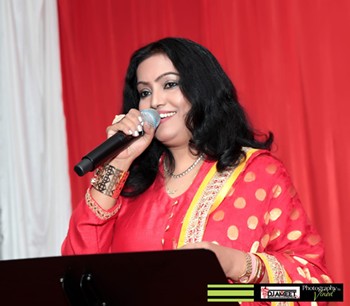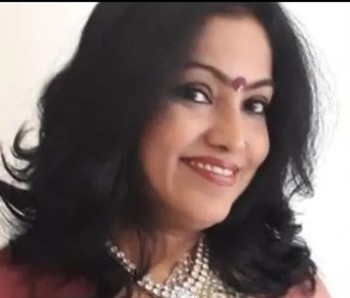 Anupama Chakraborty Srivastava Her Two Songs In The Recently Released Film Monica O My Darling Has Become Chartbuster