Samudrajeta Aryan Surjeet Dadilala, a 21 year old young boy from Mumbai has created a world record. He swam a distance of 32 kilometers from Chapora Fort to Panjim Jetty in Goa. He has created this world record on 20th November 2022.
The event was planned and trained by Mr. Rahul Chiplunkar with technical expertise of Mr. PM Reddy of Forest Club and the event was piloted by Mr. Subodh Sule.
The event was observed and confirmed by the Goa Swimming Association, affiliated by the Goa Olympic Association and the Swimming Federation of India.
Shri Govind Gaude, Hon'ble Sports Minister of Goa appreciated the efforts of Aryan, facilitated him for becoming the world record holder and wished him all the best for his bright future.
Hon'ble Sports Minister has specially appreciated the cause and appealed to all the young generation to follow the footsteps of Aryan.
Despite constant difficulties coming his way, Aryan swam with confidence and shown true courage to spread the message of "say no to drugs". Although the jelly fish bites in route, he was still swimming. Jelly fish are poisonous fish found in the sea, but Aryan's focus was on his goal.
In this way, Aryan of Mumbai Maharashtra has brought laurels to India by making this record at the international level. This champion player Aryan is getting a lot of wishes for his wonderful achievement.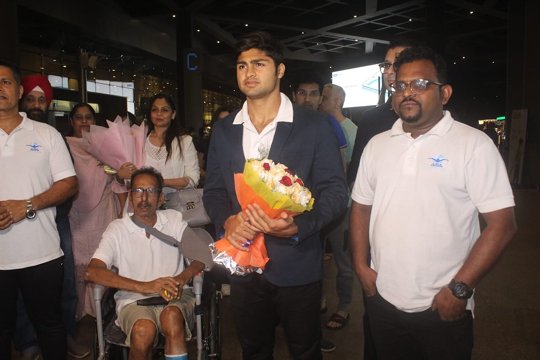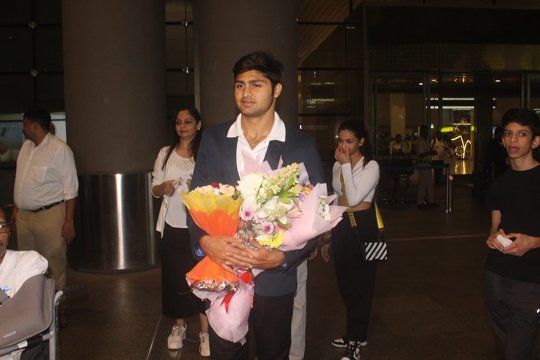 Mumbai's Young Boy Samudrajeta Aryan Surjeet Dadilala Created A World Record. He Swam A Distance Of 32 Kilometers From Chapora Fort To Panjim Jetty In Goa.