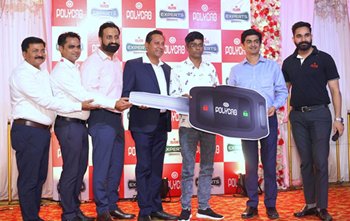 India's leading electrical goods company, Polycab India Limited (PIL) has taken a step ahead to recognise the electrician community. The company is proud to announce a first-of-its-kind annual award ceremony for electricians. The event was held in Mumbai on January 18, 2023.  Polycab selected winners from all over India who showed immense dedication toward the brand. The company chalked out three categories for electricians– all India annual toppers, regional toppers in both segments, and respective state toppers. Winners were felicitated with prizes like an electric car, luxury bike, and a foreign trip.
Kishan Gupta from Mumbai, Maharashtra, was announced as the all-India winner of an electric car in a close contest of the Polycab Experts electrician program. Narendra Gupta was the regional topper from the West and Central who won a luxury bike.
The award ceremony is part of Polycab's Annual Loyalty Program – "Polycab Experts" to recognize the electricians for their outstanding performance. With this event, the company hopes to set up a platform to highlight the efforts of electricians.
Speaking about the awards ceremony, Nilesh Malani, President and Chief Marketing Officer, Polycab India Limited, said, "At Polycab we focus on fostering human-centricity across our value chains. The Polycab Experts Annual Rewards is a platform to appreciate and encourage our electricians across India. The purpose of the program is to transform electricians' life and bring a positive change by making them more professional."
About Polycab India Ltd: 
Polycab India Limited (PIL) is India's largest manufacturer of Wires and Cables and one of the fastest growing FMEG companies with a consolidated turnover of INR 122+ billion. PIL is at the forefront of providing innovative, safe and energy efficient products to a diverse set of customers via a strong distribution network of 4,600+ authorized dealers and 205,000+ retail outlets. PIL's business operations span across India through 25 manufacturing facilities, 15+ offices and 25+ warehouses. PIL has also served customers in 60+ countries globally. PIL's 4,400+ employees are dedicated to upholding robust governance practices, preserving a customer centric culture, having a purpose to serve the communities, and imbibing a genuine sense of ecological consciousness.
——-Pics :- Ramakant Munde Mumbai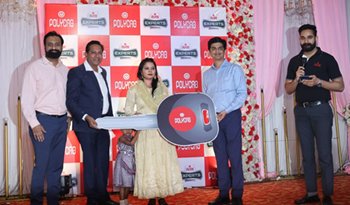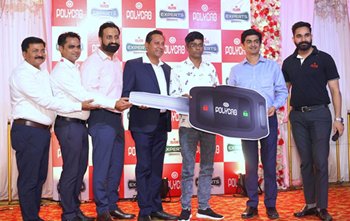 Polycab Electricians Make It Big – Win An Electric Car And A Premium Bike