Bollywood's famous actress Sangeeta Tiwari has come up with another amazing music video "Kesariya". Aman Kumar was also present along with Sangeeta Tiwari at the launch of this song at Red Bulb Studio in Mumbai. Aman Kumar is seen with Sangeeta Tiwari in this song. Its video director and choreographer is Pappu Khanna, DOP Dilip Kahar. Music director and lyricist of this music album is Lakxminarayan, Singer Gulam Farid Sabri.
The launch of Kesariya, presented by ST Series, saw the presence of many celebrities as guests, including music composer Dilip Sen, renowned actor Vikram Makandar (Film Julie fame),
Mr. Divyaraj Srivastava (On TV Digitech), Dr Kautik Dange (Maharashtra Bazar Peth), Mr. Fahim Ansari (Moongipa Arcade), Shabbir Shaikh (Fortune Life Line Media & Entertainment) and many more special guests.
Very excited about Kesariya, Sangeeta Tiwari said that it is a very different song in which the chemistry with Aman Kumar is very beautiful. The experience of shooting it in the beautiful location of Nepal has been amazing. I hope viewers will like this video.
Special guest Dilip Sen also liked the song and gave his blessings to Sangeeta Tiwari and said that the song will be a chartbuster.
Let us tell you that ST series is going to launch seven songs and the first of them has released the song Kesariya. Other Songs Upcoming Tu Raja Dheeraj Bhole Singer Laxminarayan, Ho Jaao Tum Meri Singer Manoj Negi, Jamna Sharma, Yeh Man Bada Hi Singer Laxminarayan, Ishq Amiran Singer Laxminarayan, Jamna Sharma, O My Balma Singer Khushboo Jain, Laxminarayan, Mere Yaar singer Vikas Chaturvedi.
Many songs of Sangeeta Tiwari have been super hits. Kesariya is also a tremendous song in which Sangeeta Tiwari's attractive look and different charm is seen. Mixing is done by Manoj Negi.
Sangeeta Tiwari has acted in many Bhojpuri films including Hindi. Her look, dance and style touches the heart of the audience. She is also going to be seen in many films soon.
The marketing and promotion of Kesariya is being handled by Shabbir Shaikh of Fortune Life Line Media & Entertainment.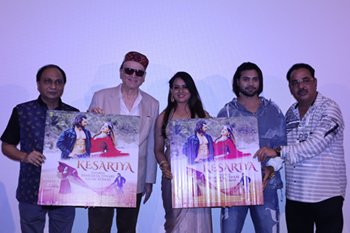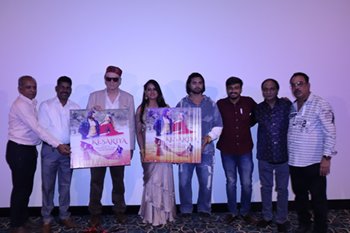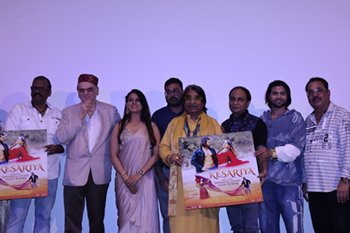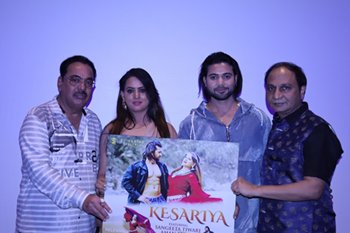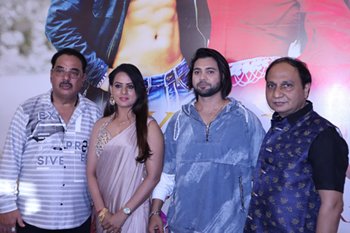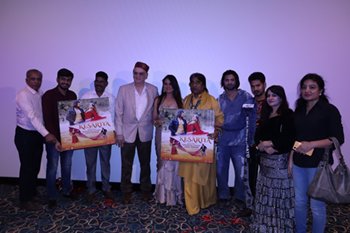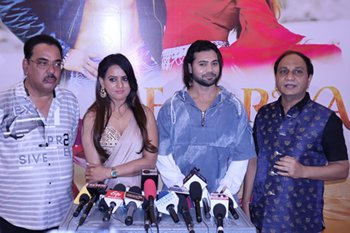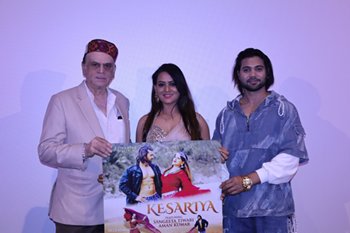 Sangeeta Tiwari And Aman Kumar's Music Video KESARIYA Launched In The Presence Of Celebrity Guests Dilip Sen – Divyaraj Srivastava